Interstate Removal
Careful Packing
Immediate Delivery
Qualified Removalists
No Hidden Fees
Simple Booking Process
Experience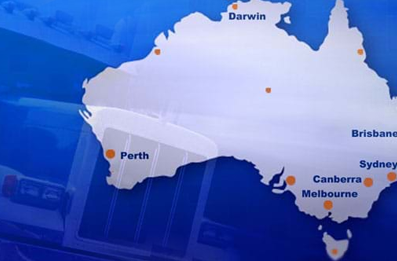 If you are moving interstate and require a reputable moving company to ensure your possessions arrive safely and on-time, then Rocket Removals is the perfect choice.
Our interstate moving methods meet high standards, including a no ride-sharing policy or backloading. This guarantees your items will not be transported in vehicles owned by other companies. It further assures that your possessions will not be transported in the same space as goods not belonging to you. These procedures have been devised to significantly decrease the possibility of your items being lost, damaged, or delayed, to almost zero.
---
Rocket Removals understands that moving long distances increase the risk of furniture being damaged during transit. Hence, we only use our most qualified men to conduct our interstate removalist work. More importantly, unlike backloading removalists, Rocket Removals ensures that the same men that loaded your belongings will be the same men that unload them.
Relocating interstate can be challenging, so for more information regarding moving regionally, we'd be more than happy to offer our time and suggestions in order to help.
Quotes & Bookings
Contact us today
Rocket Removals utilises one of the most advanced quote & booking systems available on the market today, Fleet365. It comprises of advanced technology that allows our experienced consultants to accurately assess your move with minimal complexity to you, our customer.
You'll be surprised how easy and fast it is but more importantly, that you'll get the right vehicle and men on the day of your move and not left paying too much or stuck doing multiple trips. Talk to us today.
Disclaimer: Vehicle pictures, vehicle descriptions and home/office estimations are a guide only. Advertised rates may vary depending upon; day, season, time of booking and availability. Weekday rates are MON-THU .Advertised rates do not include travel costs or tax (GST). Supplementary services and/or additional men are not included in our hourly rates. For information or queries, feel free to call one of our friendly 'moving consultants' with no-obligation on: 1300 135 136
Disclaimer
Our team are always happy to help